are totally overwhelmed by the thousand possibilities on how to market yourself, your brand or product on Social Media?
have not enough time or knowledge in the field of Social Media, but want to have a professional online appearance?
need an expert to show you exactly how to build up a successful Social Media Channel, for example on Instagram?
want to push your brand marketing onto the next level, but have no idea "HOW"?
want to address the right target group to attract (more) potential clients?
Then this coaching & consulting offer is something for you!
We provide the best advice on how to successfully run professional Social Media Accounts and give you our top tips for building up a strong personal or corporate brand online.
Let´s work together in personal coaching sessions. Each video-call via Skype or Zoom will be tailored to your needs and previous experiences. Every coaching session or consulting call will be arranged individually, fitting to your preferred time slots. As part of our long-term coaching program, we also assist you along the way with permanent WhatsApp support. With this, we can also help you between the calls, remind you of your to-does and answer all your questions.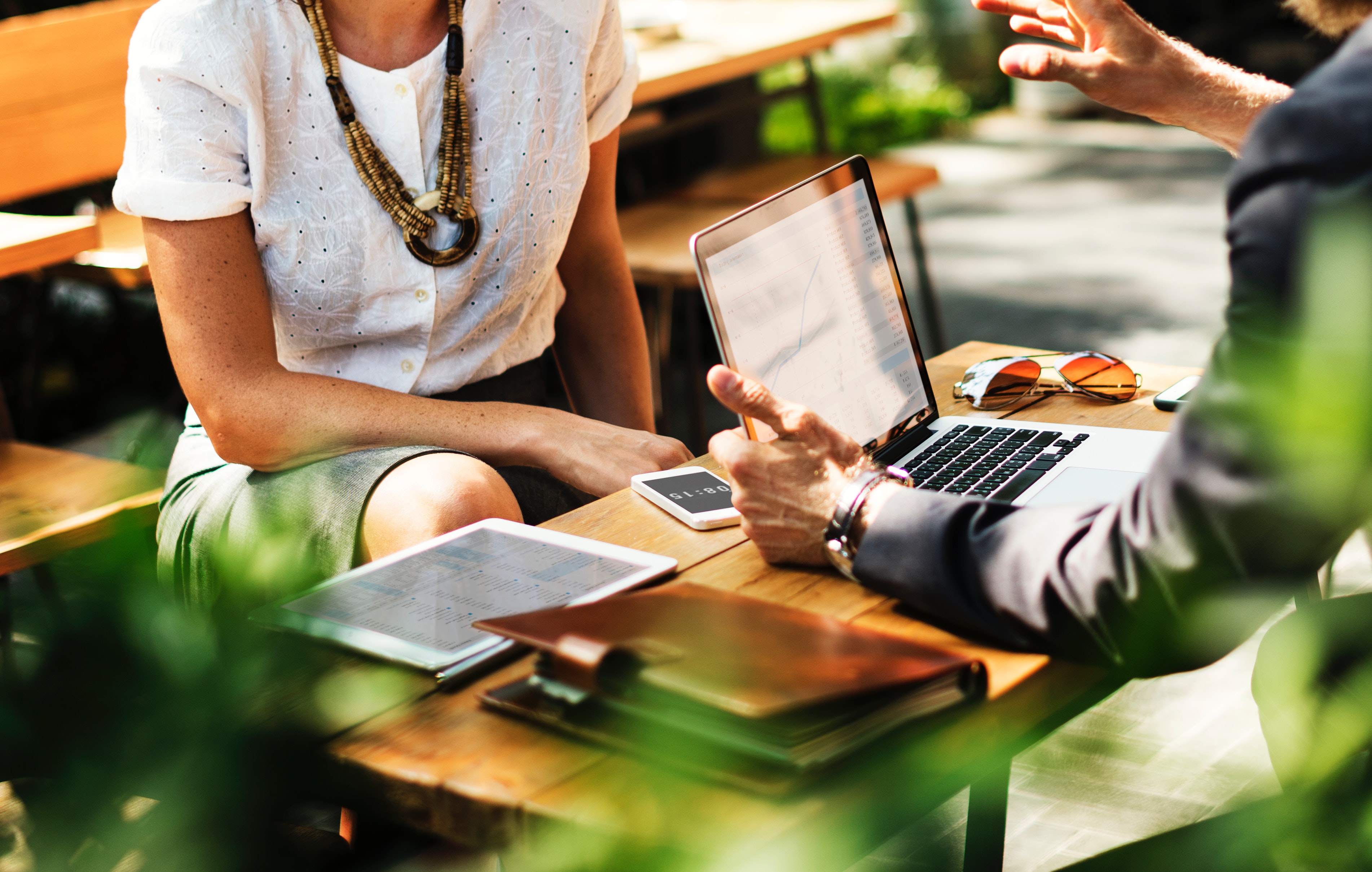 Topics and content of the online coaching
Personal Branding / Brand building
Conception, goal setting and targeting
Positioning, strategic planning, step-by-step guidance
Social Media Management & Marketing planning
Content Creation, Content Management and Cross Promotion
Support with building up your own website and graphic design
Instruction of the different useful online-tools & project management
Monetizing & showing innovative alternatives on how to earn money on
Social Media
Access to our extensive business network in the fields of online marketing, business development, personal development, location independent work and digital nomadism
Motivation, supervision of the individual steps towards your goals, evaluation of you set goals
Go on a personal 1:1 LIVE Call with Franzi, our CEO and Social Media Marketing & Branding Expert, and get to know her very best tips and recommendations for your own online branding and Social Media improvements.
She will support you with the right targeting of your clients, helps you to create emotional content to impress your audience and consult you along with the implementation of a successful marketing strategy.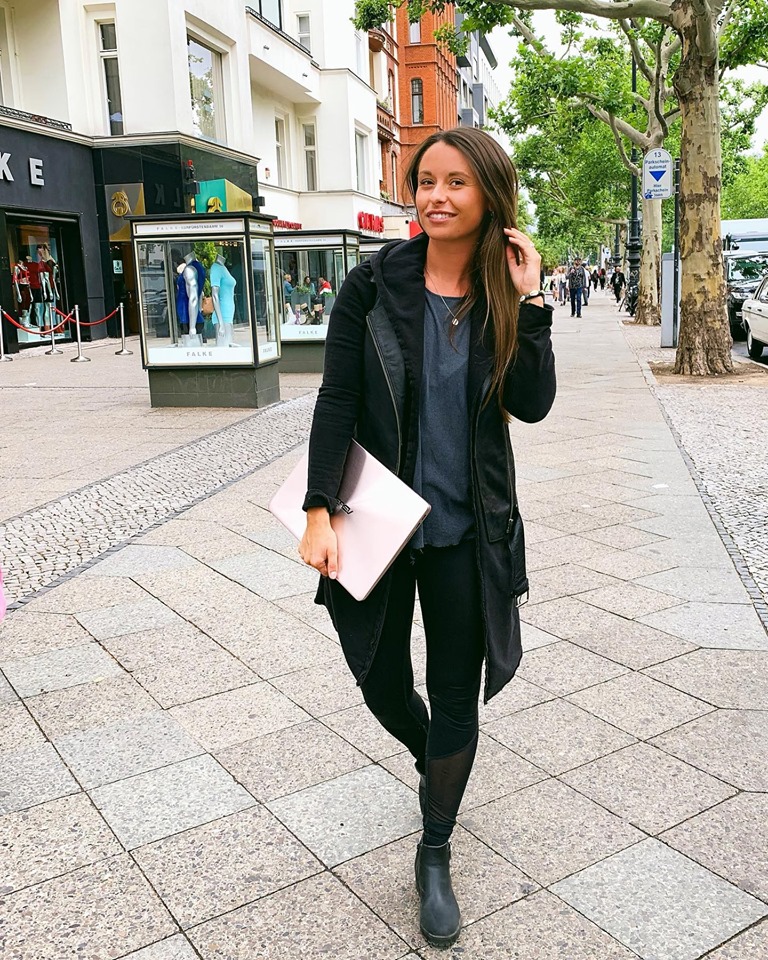 Franziska Friedl aka Franzis Footprints
- CEO and Head of Social Media & Branding 
Online coach for location independent working. Social Media Management and Personal Branding expert. Blogger and Content Creator.
Her theoretical knowledge is based on a Bachelor's degree in media and event management and a Master's degree in intercultural communication and presentation. With over 6 years of practical experience in social media, P&R and online marketing, she specializes in content creation, especially in text production, and is an expert in Instagram Marketing and Social Media Management.
With the brand name Franzis Footprints she inspires more than 40.000 followers on all her social media channels with topics like travel, location independent working, online marketing and the remote laptop lifestyle. In addition, Franzi has a large international business network in the digital market, e.g. to the online entrepreneur and blogger scene, and knows about new trends and innovations. With reliable contacts all over the world, she paves the way for successful business development.
As we know that it it super important that coach and client fit together, when wanting to achieve good results, we provide  a first costfree consultancy call before starting any project together. This will help to figure out your needs and analyze your status quo. From there we can make a strategic plan on how to reach your goals on scale up your business and see, how it would be the best and most effective way for you, to improve your online presence. If you want to book this free consultancy call, please follow the link below and the instructions within.
After you sent the form, you will receive a confirmation and a welcome email with more information. A team member will contact you straight away, so you can schedulle your preferred time slot for the call. When booking a call with us, you agree that we store personal data shown in the booking form. For further information, please have a look at our Privacy Policy.
After you sent the form, you will receive a confirmation and a welcome email with more information. A team member will contact you straight away, so you can schedulle your preferred time slot for the call. When booking a call with us, you agree that we store personal data shown in the booking form. For further information, please have a look at our Privacy Policy.
By the way: We also offer long term coaching packages for depps business transformations within 8 or 12 weeks! Please write us what you need and we offer you an individual 1:1 coaching program, customized on your needs.
"Coaching is the universal language of change and learning." – CNN
Find out here what our customers say about us.
"AfH - Modern Marketing Solutions is responsible for the social media channels of our two restaurants in Hamburg, Biergarten Zum Anleger and Willi Villa Hamburg, after Franzi has already supported us with the Instagram and Facebook of our two Ibiza brands, the beach club Beachouse Ibiza and the Mediterranean restaurant Finca La Plaza Ibiza. Whether in English or German, she and her team produce high quality content for us and we are more than satisfied with the professional social media service. The successful cooperation has already enabled us to significantly increase our reach and awareness level".
"I have been working with AfH - Modern Marketing Solutions for a while now and are coached by Franzi. She helps me a lot with my online presence and I have learned a lot because she always finds the right words and helps me to concentrate on the essentials. It's just so motivating, and she and her team do a really great and goal-oriented job that I can heartily recommend!"
"This coaching brings out the potential of my vision that I never thought possible in this way. The cooperation is very personal, success-oriented and appreciative. I am very happy to have made this decision and would make it again and again."
"Franzi is a sincere and endearing personality who always manages to analyze and show me my current position with her specialized know-how. I appreciate her consistently honest and direct feedback on my projects and social media very much, she also gives me impulses that bring me closer to my goals and push me out of my comfort zone".
"Modern Marketing Solutions has done a damn good job of watching my back over the past few months. They were always available immediately, took care of my concerns quickly and took a lot of work off my hands in the social media area. I was able to rely on them completely. As a result, I could focus more on my core competencies and my business was able to grow. Thank you!".
"I am so grateful that I was looking for a coach, spoke with several people and finally found Franzi from AfH - Modern Marketing Solutions as my companion. She brings in many new perspectives that I would never have thought of alone. Thanks to her support, I got my 1:1 online coaching business up and running, for which I found paying clients within a few weeks. Since we harmonize so well, I am very happy that she will continue to accompany me in the coming weeks and that she will be at my side for further consultation and the realization of my goals. Especially the permanent WhatsApp support within the coaching program helps me a lot, because I can come to Franzi with every new idea and she always gives me her honest feedback very quickly. I look forward to what comes next!"
"Franzi has been advising me on social media for a long time - especially on content planning for Instagram. Before that, I found it difficult to post frequently without repeating myself. But she has shown me how I can quickly write emotional posts that move others and convey my passion for my favorite topic. I also enjoyed working with her because she always had an open ear for me, took my concerns seriously and responded to my wishes. I am looking forward to working together again".
Let's work together &

and contact us now
Get in touch with us so that we can talk about all possibilities of cooperating. After you have told us about your goals and needs, we can arrange a personal phone call to plan all further steps and design a successful online marketing and branding strategy. Let us start your digital chapter together!