BUILDING THE FUTURE
Our established team consists of experienced experts who work together on international media & marketing projects. As reliability, authenticity, honesty and loyalty are our core values, we built up our professional team, based on friendship. We combine all of our strengths to form a strong unit to develop your brand/business or support you on your way into the digital transformation. Together we lead you through all necessary steps towards your bright future in the online sector.
TEAM WORK MAKES THE DREAM WORK!
our MOTIVATED team for your digital business Transformation
In the following we present you our German core team, consisting of Franziska and Jürgen Friedl and the 3 main Freelance coworkers Ann-Kathrin Hitzler, Steffi Schwarz and Christina Winzig. In addition to the mentioned team members, we also collaborate with other freelancers, bloggers, photographers, videographers, managers and agencies to successfully take care for different kind of projects.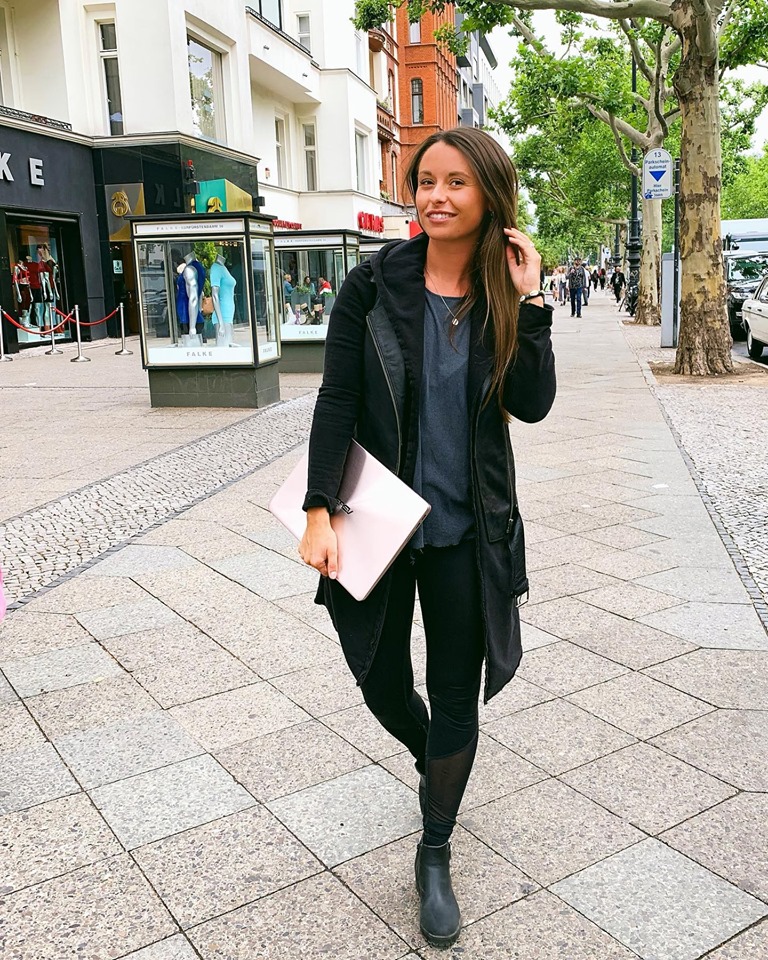 Franziska Friedl aka Franzis Footprints
- CEO and Head of Social Media & Branding 
Online coach for location independent working. Social Media Management and Personal Branding expert. Blogger and Content Creator.
Her theoretical knowledge is based on a Bachelor's degree in media and event management and a Master's degree in intercultural communication and presentation. With over 6 years of practical experience in social media, P&R and online marketing, she specializes in content creation, especially in text production, and is an expert in Instagram Marketing and Social Media Management.
With the brand name Franzis Footprints she inspires more than 40.000 followers on all her social media channels with topics like travel, location independent working, online marketing and the remote laptop lifestyle. In addition, Franzi has a large international business network in the digital market, e.g. to the online entrepreneur and blogger scene, and knows about new trends and innovations. With reliable contacts all over the world, she paves the way for successful business development.
 Jürgen Friedl – Founder & Head of Finances
Entrepreneur, Business Consultant and Sales Expert, specialized in the shoe market. 
He has worked for over 25 years as an area manager for major international footwear brands like ECCO and Kangaroos and has a huge business network in the shoe and fashion industry. In 2003, he founded his own consulting firm, which built the base for today's Afh – Agentur für Handelsmarketing (agency for trade marketing). Because of the clients need for more innovative marketing solutions, he founded the AfH – Modern Marketing Solutions in collaboration with his daughter Franziska Friedl (CEO).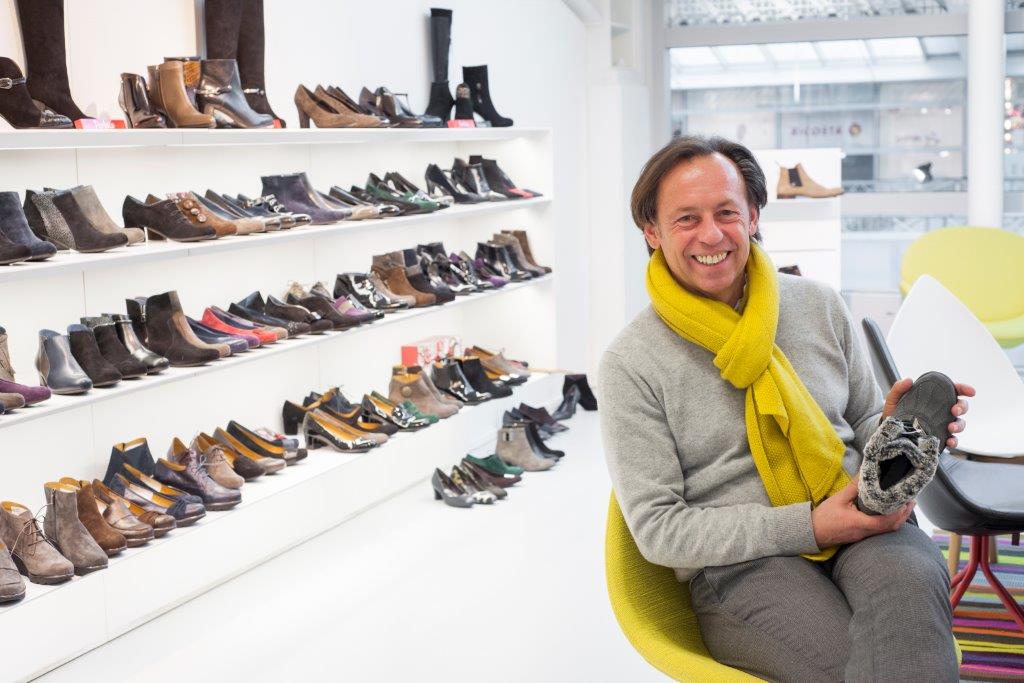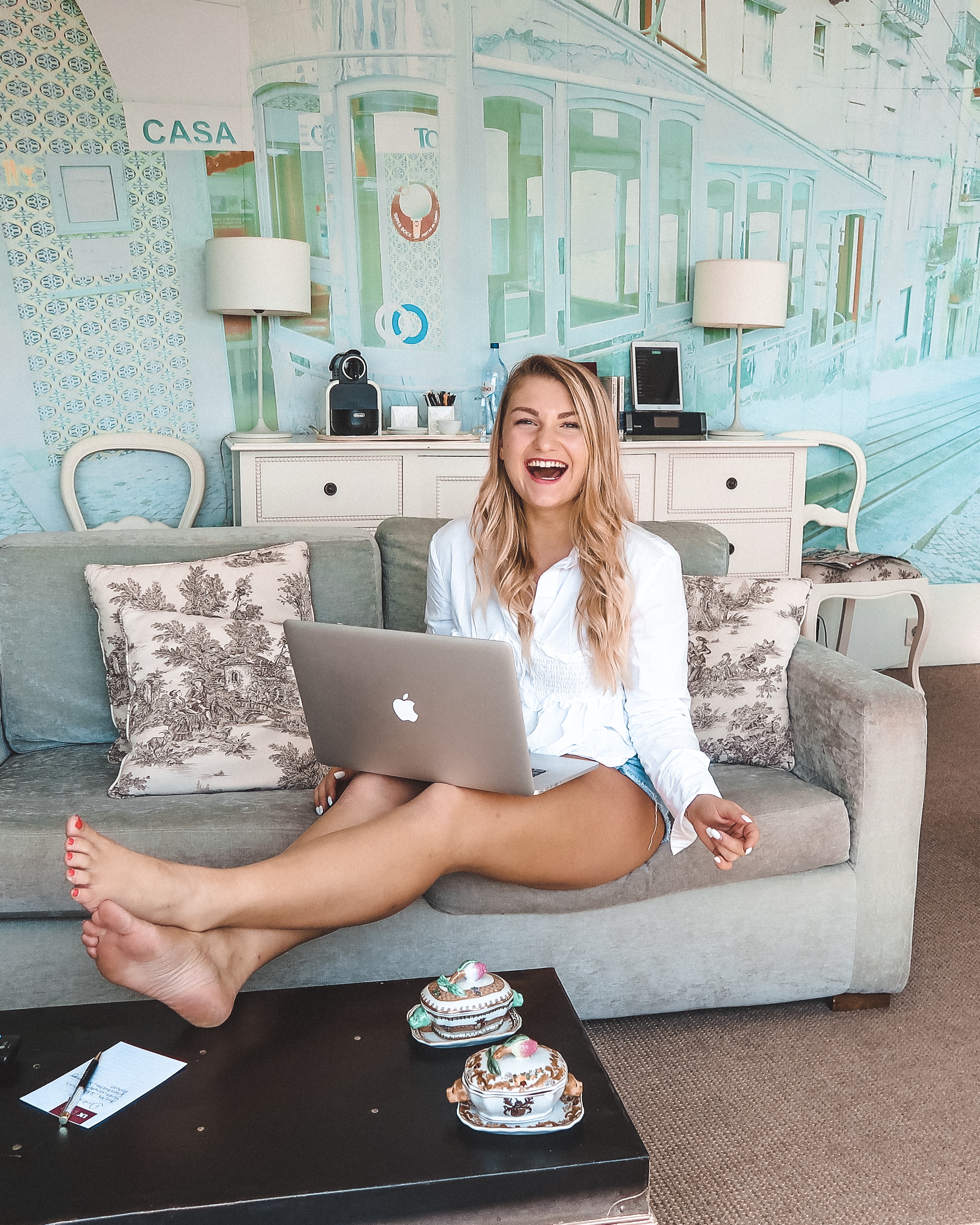 Ann-Kathrin Hitzler – Social Media &
Business Consultant
Online Entrepreneur, Freelance Marketing Consultant, Social Media Expert, Blogger & Content Creator.  
Ann-Kathrin has a Bachelor degree in Media & Event Management and wrote a scientific study about the Instagram Algorithm and Influencer Marketing. In addition to that, she has an own blog glyxkindblog.com and a very successful Instagram Account with more than 57.000 followers (@annkathrinhitzler).
With her huge business network in the online marketing field and an immense knowledge in Social Media, Influencer-Marketing and Network-Marketing, she is an absolute weapon for your digital transformation. She supports our agency in business consulting, strategy and conception.
Like Franzi, she also studied at Campus M21 in Munich, became an online entrepreneur and works remotely from her laptop. They both met on Bali in 2018 and since then, they are an unbeatable combination, as their skills are just the perfect match.
Christina Winzig – Virtual Assistant, Project
and Content Manager 
Remote Freelancer. Expert in communication, (copy-)writing & professional text production.  English Native Speaker.
After being at College with Franzi, Christina graduated in Molecular Medicine in 2018 and has now been working as a medical editor for 3 years. During this time she has written, edited and proofread numerous medical and pharmaceutical articles for renowned publishers. But also in other branches, she is an absolute specialist in blogging, (copy-)writing and well researched text production and is familiar with SEO  & Hashtag Research. In addition to that, she supports our team with her Native English (she is half Australian), Podcasting and Graphic Design skills and is responsible for all Pinterest projects.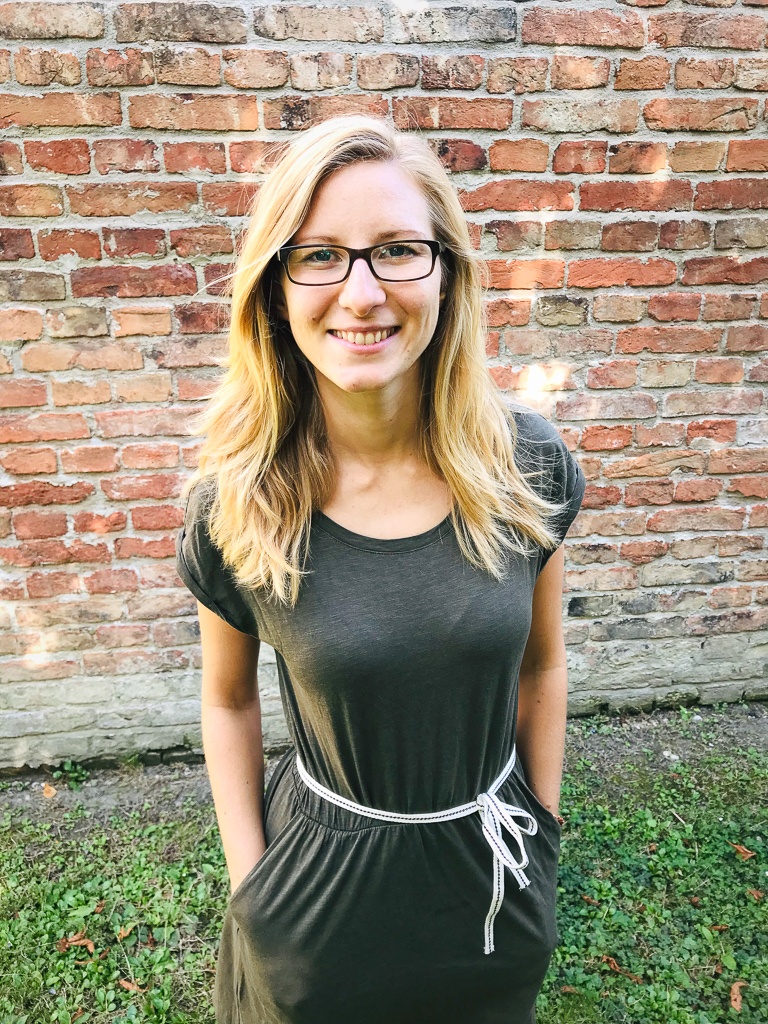 Steffi Schwarz – IT, Web Development
& Web Design
Remote Freelancer. Website Builder. Expert in Web Design, IT, Programming and WordPress. 
Steffi has a Master degree in Computer Science and Media and worked in the mobile games industry as a QA engineer, developer and game designer. She has proficient skills in web development (with WordPress), workflow automation and a technical developer and programming background. So in case you need a professional website with an attractive look, Steffi will get this done for you.
She takes responsibility for all web designs and web development projects in our agency and fine-tunes our clients websites. With a heart for social projects, animal welfare and sustainability & environment protection, she stands up for the underdogs, small charity businesses and NGOs. Like Franzi, Steffi has already worked for the DNX (Digital Nomad Conference), where they both met and did several projects together.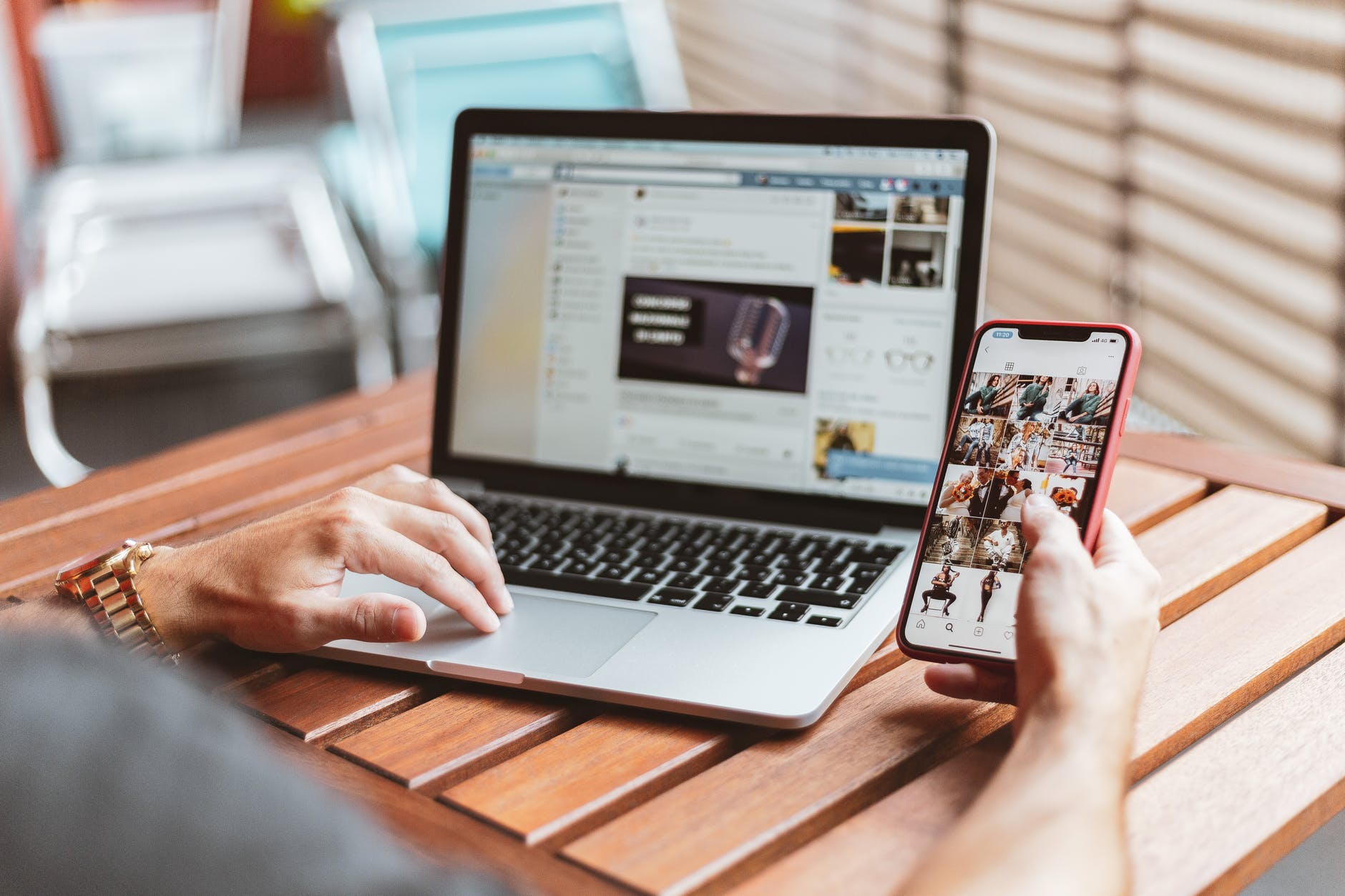 We take care of all necessary steps to successfully position your company in the online world. With strategic coaching and consulting, professional concepts for brand building and positioning as well as comprehensive social media and communication services, we will lead your brand into a successful digital future.
We accompany you on your way through digitalization!
Content Creation (text, photo and video)
As specialists for text production, we take care of all written communication of your brand, e.g. advertising copy, blogging or copywriting, after thorough research. We also organize photo or video shootings, take care of editing the recorded material, design attractive graphics and impressive presentations.
Social Media Account Management
Although we are specialized on Instagram, we also professionally manage your other social media accounts like Facebook, Pinterest, Xing, LinkedIn, YouTube and many others. Due to the end-to-end support of your channels, we can also create comprehensive reports on your Insights and evaluate the success of your profile.
Content Management & Planning
We manage your social media content with the right social media planning tools by efficiently planning and scheduling your posts to achieve the best posting times. This allows us to guarantee regular interactions on your profile. We use proven apps like Tailwind and Hootsuite to do this.
Corporate and Personal Branding
Together with you, we will develop a strategy for building a strong corporate or personal brand based on your personal values, which will emotionally appeal to the right target group. We also work on your positioning and finding the right niche.
Concept, Structure and Marketing Strategy
We develop meaningful marketing strategies and targeted concepts that increase the interest of your customers as well as your brand awareness and generate more sales. Furthermore, we structure your tasks and create an individual manual for your upcoming tasks.
Influencer-Marketing & Blogger Relations
With our large network of reliable bloggers and influencers we will definitely find the right thing for your brand and design a sustainable blogger/influencer campaign to promote your brand in an innovative way.
Project Management & Virtual Assistance
We take over your project management and support you in all online processes with our strong team of digital experts in the areas of social media, web development, design, editing, copywriting, research, PR & communication, finance, business development and back office management.
Web Design / Website Development
For a professional online presence we create your own website or redesign an existing website with Wordpress and Divi. We also work together with IT experts and programmers to lead your web projects to success.
Graphic Design and Editing
We design advertising graphics, logos, flyers, banners or promotional materials that fit your corporate identity and increase the value of brand recognition value through a unique look. We also create appealing social media account appearances in a coherent format.
Let's work together &

and contact us now
Get in touch with us so that we can talk about all possibilities of cooperating. After you have told us about your goals and needs, we can arrange a personal phone call to plan all further steps and design a successful online marketing and branding strategy. Let us start your digital chapter together!